Revisiting Sustainability: Challenges for Science and Policy
6. July 2021 @ 14:30

-

18:00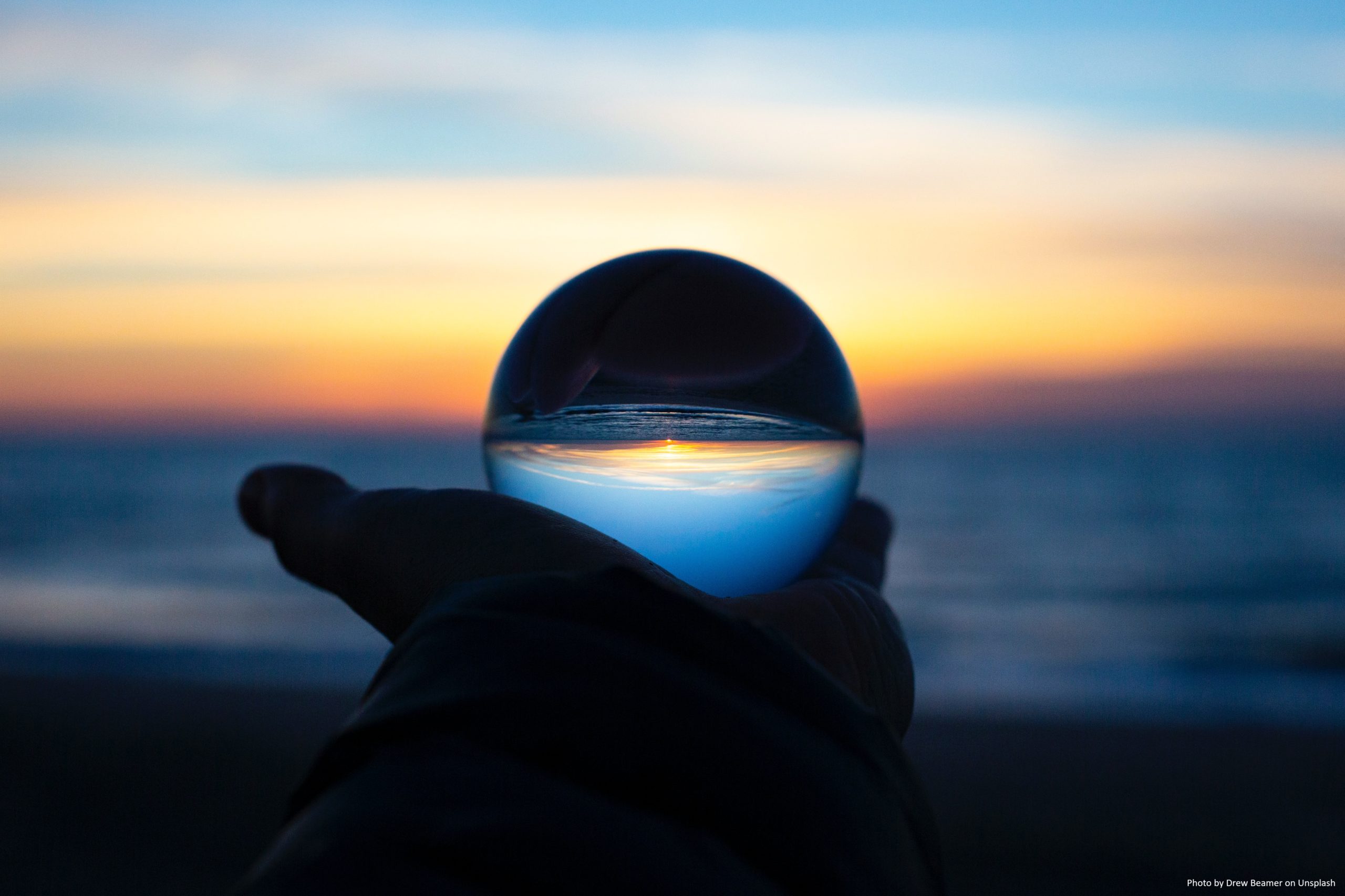 Sustainability and sustainable development will accompany us in the years to come, challenging us intellectually in dealing with the scientific basis as well as with implementation. Particularly, this involves addressing the criticisms of the Sustainable Development Goals (SDGs) of the UN Agenda 2030 adopted in 2015, ranging from its inspiration by "Western" paradigms, economic (GDP based) growth and its silence on the trade-offs between goals. Whereas science's voice has often been claimed to be weak in the Agenda 2030 negotiation process, a clear scientific basis should have a major role in shaping the future. To ensure that it guides strategies and implementation measures in a complex and value-laden societal contexts. With the up-and coming program "Sustainability – Looking beyond 2030", we would like to create a platform for initiating, contributing to and shaping this discourse.
In a first meeting, we are reaching out key members of the Bonn-based community engaged in this field. We invite you to an afternoon of semi-structured open space discussions to revisit the theoretical and practical frameworks in sustainability science and policy. The goal is to define critical elements of these frameworks, their "futurability" and how our joint processes can shape a new vision.

Four lenses will be used through which we will address sustainability science and policy with you. They are: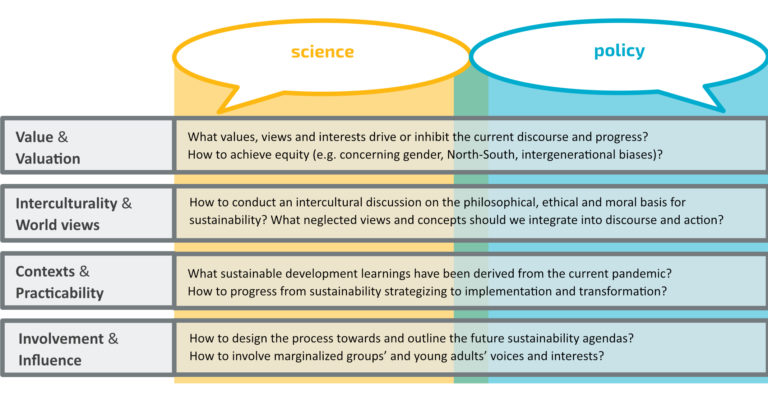 Structure of the discussions:
The lenses will be the basis for four parallel breakout sessions during the workshop. The questions contained in them serve as food for thought; other questions might arise and be brought to the table. Every participant will be asked to prepare a 5 minute statement/ response/ commentary for their respective session. These statements will serve as a foundational structure for the open space discussions, to jointly elicit the status quo of sustainability policy and science in the Bonn discourse.
Structure of the workshop:
2:30-2:45 pm

Zoom plenary

Welcome & introduction to the workshop

Kehinde Balogun, UNU-EHS & Sandra Gilgan, Bonn Alliance

2:45-4:45 pm

Zoom break-out sessions

Open space discussions

Value & Valuation                |      Involvement & Influence

Contexts & Practicability     |     Interculturality & World Views    

Facilitators, rapporteurs, participants

4:45-5:00 pm

Real world

Break

5:00-6:00 pm

Zoom plenary

Results, discussion & future outlook

Kehinde Balogun, UNU-EHS & Sandra Gilgan, Bonn Alliance

with facilitators & rapporteurs
Participation:
Participation on invitation. If you are interested in the workshop, please contact:
Kehinde Balogun, UNU-EHS (balogun@ehs.unu.edu) and 
Sandra Gilgan, Bonn Alliance for Sustainability Research (s.gilgan@uni-bonn.de).
+++ This is a closed event with a limited number of participants. You are welcome to share this invitation with colleagues of the Bonn community who you think could provide valuable input to the event. +++