As of August 1, 2020, Dr. Shen Xiaomeng assumed the role of UNU Vice-Rector in Europe (UNU-ViE) and Director of our Bonn Alliance partner institution the Institute for Environment and Human Security of the United Nations niversity (UNU-EHS).
We wish Dr. Shen good luck in her new position and welcome her warmly to the Bonn Alliance/ ICB Family as a member of the Bonn Alliance Council!
Dr. Shen describes the Innovation Campus Bonn (ICB), its reserach and the role of UNU-EHS as follows: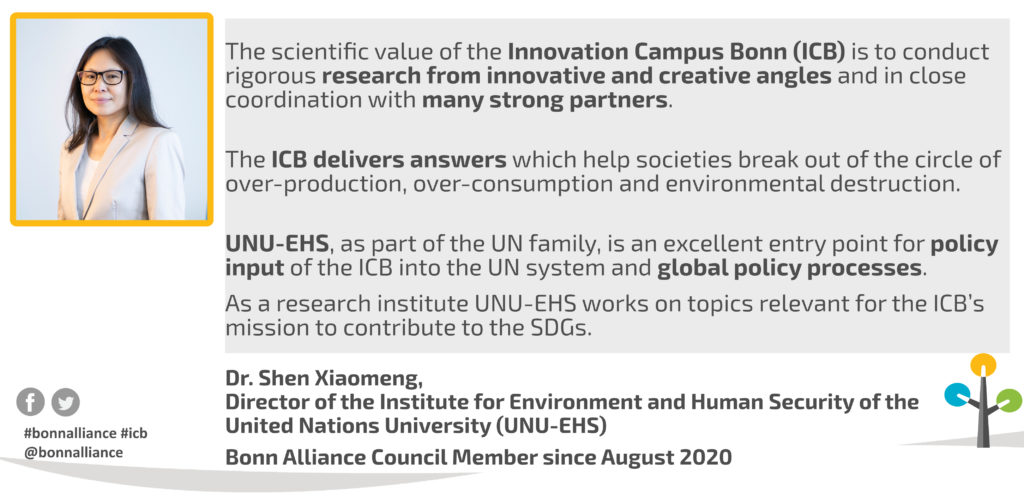 Learn more about Dr. Shen by clicking on this link.